Book Club Reading
This Black August Month 2023 we will be reading my 6th book, 'A Pot to Piss In: Intergenerational Wealth Planning for Black People'.
I. ABOUT THE BOOK:
In 'A Pot to Piss In: Intergenerational Wealth Planning for Black People', author M'Bwebe Ishangi explains there are numerous ways to create individual and intergenerational financial sustainability simply by mirroring money methodologies of those well-to-do families that have been able to use handed-down action plans to create sustainability throughout their bloodline. This book not only exposes the historical injustices educational and monetary systemic practice on Black people, it also reveals actual strategies shared by wealthy families for over 200 years! Ishangi covers in-depth research on concepts and topics from learning how to protect and grow your savings during a pandemic or recession, to creating an income outside of a decaying labor force that will soon be replaced by Artificial Intelligence. In addition, he reveals 'cryptic' or 'hidden' ways of how rich families have been able to sustain and grow their wealth despite recessions, wars, and market crashes.
---
II. BOOK CLUB SETUP:
We are starting with a group of no more than 18 people willing to meet on a weekly basis for 7 weeks.
Your moderator will be M'Bwebe Ishangi, author of 'A Pot to Piss In'. We're looking to cover a chapter of the book each week via Zoom.
The following is the Table of Contents & Dates. All sessions are from 7-8pmEST:
Introduction: The Rat Race Psychosis - August 3
Chapter 1: The Fallacy of 401k's - August 10
Chapter 2: We've Been Sold The Lie About Education - August 17
Chapter 3: The History of #BankingWhileBlack - August 24
Chapter 4: How to Become Your Own Bank and Borrow From Yourself - August 31
Chapter 5: Whole Life Insurance: Taking The 'Dumb' Out Of Free-Dumb! - September 7
Chapter 6: Resuscitating Black Wall Street Using Tangible Liquidation - September 14
Chapter 7: Recap/Synopsis/Next Steps - September 21
Each week we will discuss each chapter as a group sharing insights and thoughts to build community in mind and soul.
---
III. LOCATION: Virtual via Zoom Platform.
Coordinate links will be sent to each Book Club Reader
---
IV. REQUIREMENTS
You must have a copy of 'A Pot to Piss In: Intergenerational Wealth Planning for Black People'. Copies are available in paperback, eBook, and audiobook and can be purchased HERE.
Device accessible to using Zoom app.
Meet weekly ready discuss chapter of the week.
To register your spot, go to: https://forms.gle/94erwph9aAFJz4WSA.
Looking forward to reading together ways to live off our savings and investments with you all staring August 1st!
---
V. Order Book
If you don't have a copy yet, purchase below:
---
VI. ABOUT M'BWEBE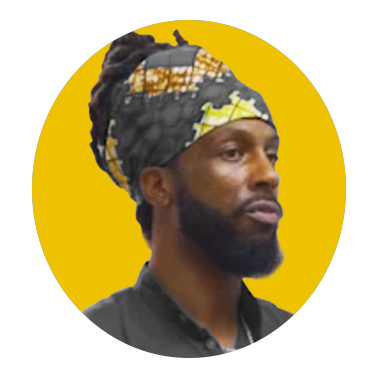 I look forward to sharing these works and dialogues with you!
Click >> HERE << to read my bio.
Wishing you health and well(th)
--
M'Bwebe Ishangi
Founder, Financial Therapist
Cryptowoke Financial Sustainability Movement, LLC
---